Laagste prijs garantie, tot wel 75% korting !

Houtafwerkingsspecialisten sinds 1976

Grootste voorraad van de Benelux (+1000m2)

Reeds 135.000+ tevreden klanten

Several weeks delivery time (please contact us)

Betaal achteraf

in Nederland met Afterpay

Betaal achteraf

in België met Afterpay
Information
Raftwood MacKenzie,
The Raftwood wooden flooring collection is a special collection in which the top layer of the Oak Duoplank consists of parts of old railway sleepers from Eastern Europe.
This Raftwood MacKenzie shelf is finished with a hard wax oil. The Raftwood floors are each smoked in its own way. The Raftwood MacKenzie is (just like the other varieties) also available in herringbone patterns.
The Raftwood collection consists of so-called reclaimed wood. The Oak wood from the floor is reused and therefore has a history. The appearance therefore always differs per delivery and is unique every time. With a Raftwood floor you really get something special in house, fitting in various interior styles from modern, industrial to rural.
This Raftwood floor is supplied in the size 18 cm wide and varies in length from 170 to 240 cm.
22 cm wide is also possible and you can choose at the top of the screen.
Every Raftwood floor is specially made to order, so count on a delivery time of around 2 weeks. So you can place your order online here.
Note: Because every Raftwood floor is specially made, unfortunately there is no return policy.
A herringbone pattern and even special stair sections can be ordered separately.
If required, we also supply all skirting boards, frames, profiles, rosettes and kit "by color" , and a special maintenance package with the floor.
Of course, the subfloor is different each time and we can supply it to you in consultation. If you place the order for this floor, we can make up the rest for you in a separate order and then deliver everything at once.

All these floors can also be viewed in our showroom on large sample plates, for address see bottom of the page.
The advantages,
A beautiful wooden floor with history
Sustainable and responsible wood
A good price / quality ratio
One of the most sold floors
Suitable for underfloor heating and cooling
All shelves in different widths and lengths for a beautiful spatial appearance
All Raftwood floors also available in Herringbone and Stairs.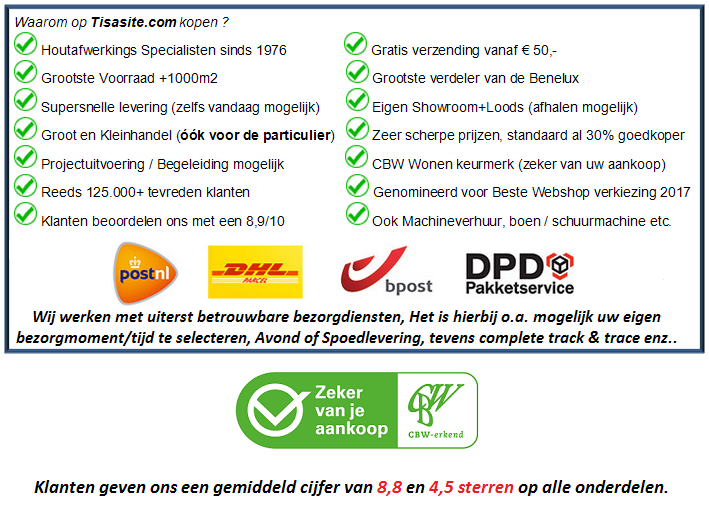 Reviews
No reviews found
Read or write a review